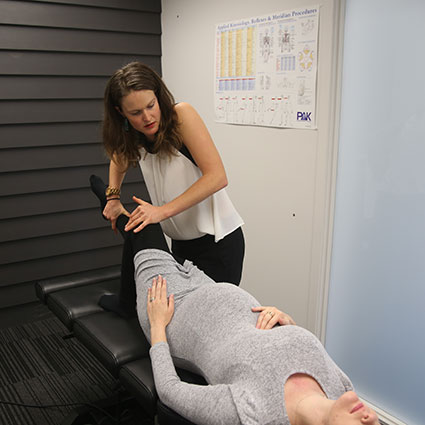 Pregnancy Chiropractic in Hamilton
We believe that gentle chiropractic care should be included in the self-care program of a healthy pregnancy, alongside good nutrition, rest and movement. Studies have been done to show that women under chiropractic care have reduced labour time. Pelvic balance and function are vital during this time in a woman's life.
At Aspire Chiropractic Hamilton, we have two chiropractors who alongside spinal adjusting, specialize in providing pregnancy chiropractic care.
NEW PATIENTS »

Helping at Every Stage
Here are ways chiropractic can help throughout the following stages:
Chiropractic care may help the body to be as strong, supple and balanced as possible to carry the pregnancy.
Getting regular chiropractic care during pregnancy may help to reduce back pain and other types of discomfort without the use of medication. As taking prescription or OTC drugs isn't an option, natural chiropractic care can address such discomfort allowing you to enjoy the comfortable and healthy pregnancy you deserve.
Being under chiropractic care throughout pregnancy may help to reduce labour time and decrease the need for various interventions during the birth process.
Even natural births can place stress on a baby's spine. That's why we recommend getting your baby assessed as soon after giving birth as possible. We apply about the same amount of pressure that's employed to check a tomato for ripeness.

Pregnancy Chiropractic Hamilton, Hamilton East, Hamilton Central, Whatawhata, Rotokauri |
(07) 834 2985