Neck Pain Relief in Hamilton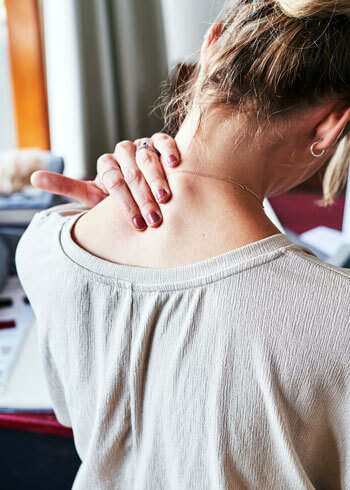 Neck pain is rarely just a muscle problem, especially if it keeps coming back even after massage and other therapies. Your muscles connect to the joints, so to clear up discomfort, it's important to address structural issues as well. Aspire Chiropractic Hamilton responds to neck pain at the root to keep you moving and enjoying life.
Tracking Pain to the Source
Dr Kane and Dr Mari (Chiropractors) always start with a thorough assessment. We'll take into account your age, history, any injuries or whiplash, sleep posture, range of motion, activity level, and daily routines to give us a full picture of what may be contributing to the discomfort. During the physical examination, we'll check your spine and arms for any nerve symptoms.
Common causes of pain include tech neck resulting in limited range of motion or difficulty turning to one side. We look over the cervical spine in context with other areas. The shoulder, mid-back, head, collarbone, and jaw are often associated as well. Don't be surprised if upper cervical adjustments also relieve symptoms elsewhere.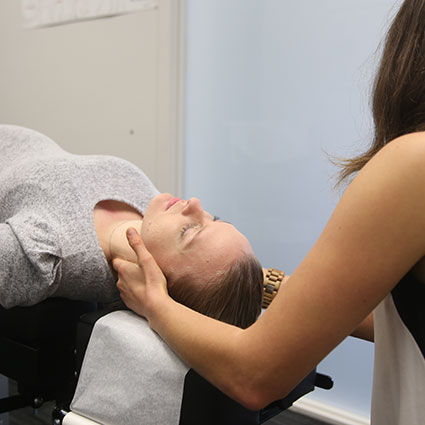 Our Gentle Techniques
Before deciding our approach to care, we'll consider your age, medications, comfort, and preferences. We achieve profound results with gentle manual adjustments every bit as safe as they look and feel.
We can adapt our techniques to use lighter-force instruments, depending on your needs. Trigger points and soft tissue therapy may also be appropriate for you.
Your plan of care may last anywhere from a few weeks to two months. Children, young people, and those with injuries that are addressed promptly, while chronic issues take more time. You should notice incremental changes as we go, like improved range of motion and needing less reliance on pain medication.
NEW PATIENTS »

Push Back Against Pain Today
Don't mask your symptoms with medication. Schedule an appointment today so we can start tackling the underlying cause of the problem and set you up for long-term health.

Neck Pain Relief Hamilton, Hamilton East, Hamilton Central, Whatawhata, Rotokauri | (07) 834 2985