Back Pain Relief in Hamilton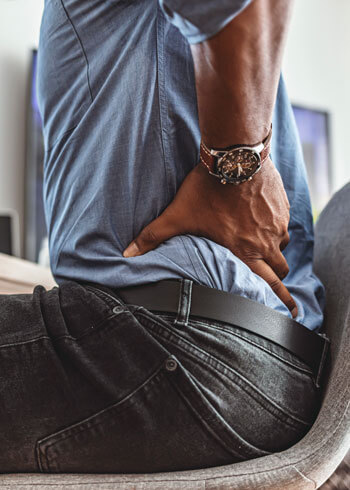 At Aspire Chiropractic Hamilton, we respond to back pain at the root. By restoring your spine to proper alignment, we help release tension, relieve discomfort, and restore proper movement so you can get back to doing what you love.
Detail-Oriented Assessments
Every patient is unique. Dr Kane and Dr Mari (Chiropractors) start with a thorough assessment to design a customised plan of care for you.
We'll ask you how long you've had pain, whether it's on one side, and what activities tend to bring it on. In addition to examining the spine, we also evaluate whether you're tripping or scuffing your feet when you walk. Muscle imbalances can also play a huge role in discomfort as well. We'll evaluate the whole picture, taking X-rays as needed based on your age and history.
Understanding the Cause of Pain
Discomfort and immobility often result from lifestyle habits, like bad posture caused by long-distance driving or desk jobs. For women, pelvic floor function can play a role in low back issues, especially if you've had children. It's common for pain to extend up the spine on one side or into the buttocks or down the back of one leg.
Adjustments often improve more than just pain. Many patients find it easier to sit up straight and breathe properly after beginning care.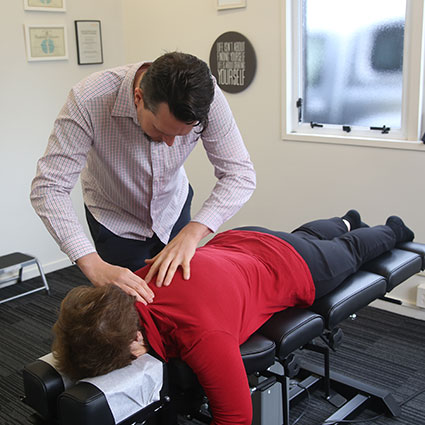 Personalising Care for You
Our approach to care varies depending on your situation. We typically use a combination of gentle manual adjustments or Diversified adjustments. We have a repertoire of techniques to choose from to suit the patient, as some people prefer a very light approach and others a more manual approach. Patient comfort and confidence are our number one. We can also use the drop table, instrument-assisted adjustments, blocking of the pelvis, and side posture adjustments as needed.
We commonly combine adjustments with soft tissue therapy working on muscles, ligaments, and trigger points.
Easing Your Way Into Health
If you've been referred to our office, we'll look over any imaging (x-rays, ultrasounds, MRIs) you've had done elsewhere to help us determine the least invasive approach possible. You don't need to feel nervous about large manual adjustments. We start light and monitor results to make sure you're getting the gentlest and most effective care.

Back Pain Relief Hamilton, Hamilton East, Hamilton Central, Whatawhata, Rotokauri | (07) 834 2985