About Us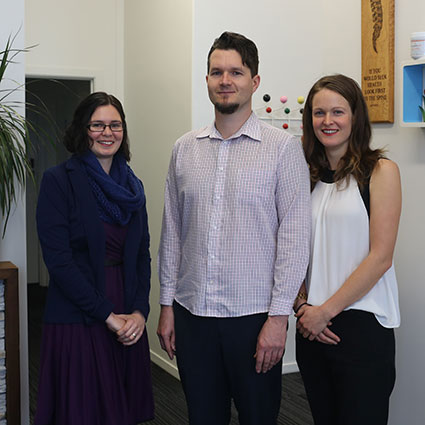 Aspire Chiropractic Hamilton was opened in 2015 after Dr Kane and Dr Mari  decided that they wanted to empower people through helping them take charge of their own health and improve their quality of life through chiropractic.
The practice name was inspired by a holiday to Mount Aspiring National Park, in the South Island. The word aspire seemed to sum it up, helping clients work towards greater health. Definition: direct one's hopes or ambitions towards achieving something.
Getting More Out of Life
Our family-friendly clinic is located on Tristam Street in Hamilton Central. We welcome people of all ages. We adapt our technique approach based on the individual persons age and requirement. We want to help you do more of what you love in life.
MEET THE TEAM »

Finding What Works for You
If you have wanted to break out of unhealthy patterns or haven't found a health solution that works for you, we're confident that we can offer you something different. Chiropractic care has helped millions of people around the world, and we'll be happy to evaluate whether it's right for you. At your first appointment, we'll gain an understanding of your concerns and perform tests with measurable outcomes to determine your needs.

About Aspire Chiropractic Hamilton | (07) 834 2985