Chiropractic Care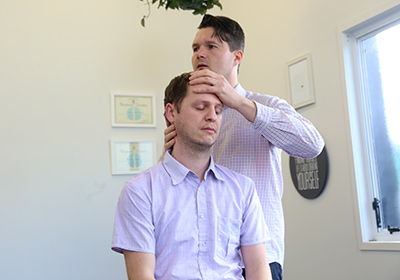 Discover a nontoxic, non-invasive and proactive solution to better health. Chiropractic is the largest allied health care profession today, with millions of people benefitting from chiropractic care.
Custom Care for All Patients
The techniques we are trained in include Diversified, Activator®, Thompson, Gonstead, Professional Applied Kinesiology, NET and Advanced Biostructural Correction to name a few. We enjoy attending seminars and learning new techniques and strive to deliver the best care possible.
Aches, Pains and Achieving Wellness
There are many conditions that our clients have sought help for with chiropractic including:
Back pain
Back spasms
Sciatica
Low Energy levels
Headaches and migraines
Hip pain
Neck pain
Sore joints
Muscle injury
Whole body fitness
Injury
We have a series of videos that you can watch to learn more about chiropractic care. Please don't hesitate to give us a call on (07) 834 2985 if you have any questions or would like to know more.
Want to Learn More?
Take advantage of our complimentary 10 minute spine checks. Contact Aspire Chiropractic Hamilton to schedule a time today!

Aspire Chiropractic Hamilton | (07) 834 2985