Headaches Relief in Hamilton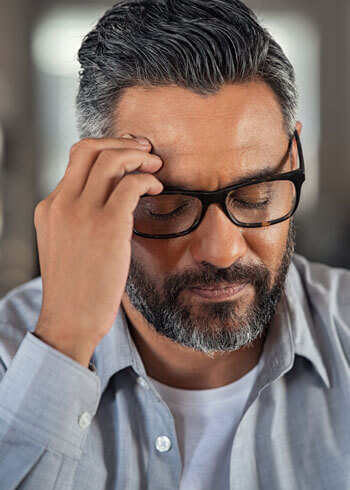 Pain is always there for a reason. Hiding headaches behind medication only masks symptoms, while chipping away at your gut health. At Aspire Chiropractic Hamilton, we figure out and address underlying causes of headaches so you're not simply enduring them, month after month.
Careful Assessments and Exams
Dr Kane and Dr Mari (Chiropractors) start by asking specific questions about where you're feeling pain, how long you've had it, any triggers that cause it, and what brings relief. We'll also want to know if you're using any medications and whether you've tried another therapy before.
Muscle tension and improper neck posture are common causes of both headaches and migraines. If you've tried everything and nothing has helped, we'll do a thorough analysis to determine whether you have structural imbalances that chiropractic can help correct.
Figuring Out the Root Cause of Pain
A variety of factors can cause pain. During your assessment, we'll make a plan of care that takes into account any contributing factors, such as
Car accidents
Concussions
Facial structure
Falls and injuries
Forceps being used at birth
Jaw issues and TMJ
Muscle tension
Neck imbalances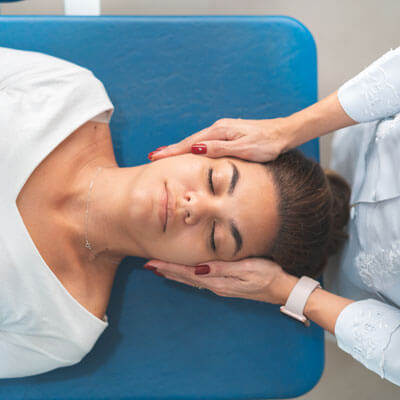 Craniosacral Therapy for Effective Relief
In addition to standard adjustments, we provide Craniosacral Therapy. This technique can resolve both headaches and migraines caused by head trauma, improper dental or orthodontic work, or any kind of cranial distortion.
The head is made of several plates that fit together like a jigsaw puzzle. We check the positioning of their joints (sutures) and whether they're expanding and contracting properly. Misaligned plates can cause pain and disrupt the flow of cerebrospinal fluid, which provides nutrition to the brain.
If we see any skull imbalances, we apply gentle manual pressure to the roof of the mouth and the outside of the head. This brings your head back to proper position and functioning without any hard pressing.
Book Your Visit Now
Ignoring pain means the problem will simply continue. Schedule an appointment now so you can find relief beyond medication.

Headaches Relief Hamilton, Hamilton East, Hamilton Central, Whatawhata, Rotokauri | (07) 834 2985