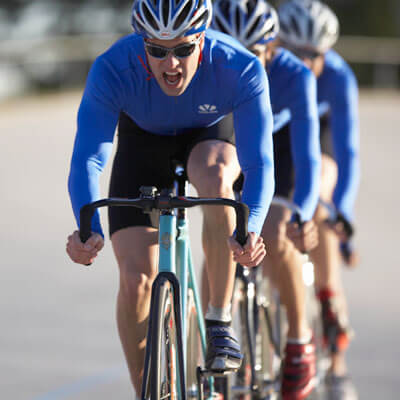 You may have heard Laura our CA excitedly sharing details about her upcoming cycle trip on the Alps 2 Ocean Cycle Trail. Being in her 50s she decided it was time for another challenge and adventure. We enjoy hearing about her progress, however, it is also alarming to hear about a number of older people falling off their bikes when riding on the trail. A fall in your 50s or older is never fun.
Great balance and good reaction times are key!
What Research Shows
According to various studies, chiropractic can help dramatically with balance and reaction times. In 2016, researchers published a study that examined how quickly a group of older people could take a step on a platform that had four panels that could light up. When a panel lit up, they'd have to stand on it as fast as they could. Being able to take a quick step is crucial because scientists have shown that people who can take a step quickly are less likely to fall.
As part of the study, these older individuals were tested before, during and after receiving chiropractic care for 12 weeks, or their typical medical care. The researchers discovered that after 12 weeks there was a remarkable, significant improvement in the chiropractic group's step time.
How Chiropractic Helps the Brain
It's exciting to learn that chiropractic care seems to have a considerable impact on how efficiently the brain can accurately recognize what's going on around you and how you react to it. So if you've been prone to accidents while engaging in your favourite sport, for example, chiropractic could help you avoid falls so you can remain active doing what you love.
What Do You Aspire to Do Next?
At our practice, we love helping people aspire to reach their next challenge. Getting adjusted regularly when getting back into exercise minimizes the chances of injury and helps with recovery. We encourage you to incorporate chiropractic into any pre-event training regime, along with balance exercises like walking along a beam, wobble boards, etc.
Contact us today to schedule an appointment!