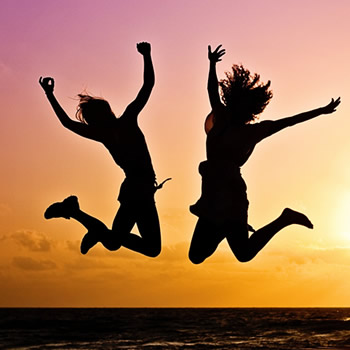 Imagine this—you visit the dentist twice a year, most likely. Even when something isn't wrong, you still go to make sure your teeth are healthy and clean.
Just like your dentist, chiropractic care helps to get you out of pain and keep it from recurring. While you can certainly visit us when you aren't feeling well, you can also choose to visit our practice for maintenance care—just like your dentist!
Here are a few other reasons you may consider chiropractic care for your health.
1. It's 100% natural. Chiropractic care doesn't rely on prescription medications—we instead aim to find the root cause of your issues and devise a care plan that's focused on restoring your health, in a drug free way .
2. It may restore function to your body. Are you having trouble moving? Not as flexible as you once were? Do you find it difficult to complete certain household tasks that used to be easy? Chiropractic works to correct nervous system disturbances so that your body can function exactly as it was designed.
3. It's good for your brain. Over time, when you're injured, your brain overcompensates by sending signals throughout your body that may not be accurate. During an adjustment, the brain is neurologically stimulated, rewiring it to work appropriately. Essentially, it's like rebooting your computer.
4. It's great for all walks of life. From the elderly to young adults and everyone in between, there's something for everybody when it comes to chiropractic care. We're thrilled you're intrigued and look forward to helping you achieve your health goals, naturally.
We'd love the chance to meet you and welcome you into our care. If you'd like to learn more about what chiropractic can offer you or your family, contact us to book an appointment.
We bet you'll be glad you did.